calendar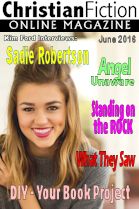 | | |
| --- | --- |
| We have had this many pageloads since 2004! | We have had this many individual viewers since 2004. |
Copyright © 2004-

...

by Terry Burns. All rights reserved
Visit the
Bookstore
for my
LATEST RELEASES!
Through fluent cowboy-
speak, author Terry Burns shares his heart with these sometimes somber, often humorous, always engaging glimpses of life. From short stories about time machines
and troubled marriages to poems of roses and
hauntingly cold winds, you'll find much to savor
on the pages within. A born storyteller, Burns
style is natural, conversational, and above all
real. He's a fifth generation Irish tale-weaver
and a fourth generation Texas Teller of Tall
Tales. Storytelling comes as natural to him as breathing. Come along with Terry as he
journeys "On the Road Home". You'll be glad
you did.



Janie Benedict has led a sheltered life. She's never
had to worry about any-
thing with a father, servants,
and then a husband that
saw to her every need,
until the first two potential converts he ministered to
sent him to his final reward.
But faith will find a way and the love of a
good man helps fill the void. She finds her way
to a little town nicknamed "Saint's Roost"
whose real history is more fascinating than any fictional tale.


~~~~~~~~~~~~~


Buy NOW at BJUPress.com

Click

Here

to see the Video Trailer!
They were all dead.
No one alive in the whole wagon train.
He was alone.
When Bryan Wheeler's
parents are killed by
Comanche raiders, he
wonders how he will
survive without them.
With a few supplies, two guns, and his
mother's Bible, he sets out to create a new
life for himself in the western wilderness.


~~~~~~~~~~~~~