calendar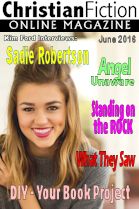 | | |
| --- | --- |
| We have had this many pageloads since 2004! | We have had this many individual viewers since 2004. |
Copyright © 2004-

...

by Terry Burns. All rights reserved
Visit the
Bookstore
for my
LATEST RELEASES!
Writing in Obedience - a primer for Christian
Fiction Writers-
This book is for the new Christian writer or the writer
looking to decide how God wants them to incorporate
their faith into their writing. How do we know what the Lord wants us to do? Are we being called to write or do we want to write for Him as an offering? What is required of the author using their writing for the Lord and how do they go about it? What do we really want to achieve with our writing, and how do we define success?


A Writer's Survival Guide to Getting Published - The companion book to the popular program that Terry presents on how to do queries and pitches, how to write winning proposals and how to develop a strong platform. The content for this book came out of a month long online course at the American Christian Fiction Writers that had over 600 writers registered for it.

~~~~~~~~~~~~~


Buy NOW at BJUPress.com

Click

Here

to see the Video Trailer!
They were all dead.
No one alive in the whole wagon train.
He was alone.
When Bryan Wheeler's
parents are killed by
Comanche raiders, he
wonders how he will
survive without them.
With a few supplies, two guns, and his
mother's Bible, he sets out to create a new
life for himself in the western wilderness.


~~~~~~~~~~~~~